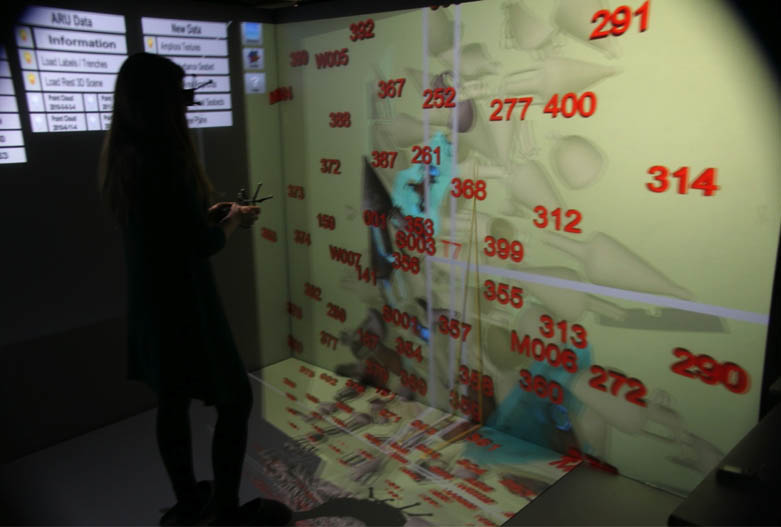 (Master Thesis by Irene Katsouri under the supervision of Dr Charalambos Poullis)
The Cypriot archaeological team* investigating the Mazotos shipwreck (4th century BC), finds it difficult to interact easily and intuitively with the site's recorded data, a fact that impedes visualization and reconstruction and subsequently delays the evaluation of their hypotheses.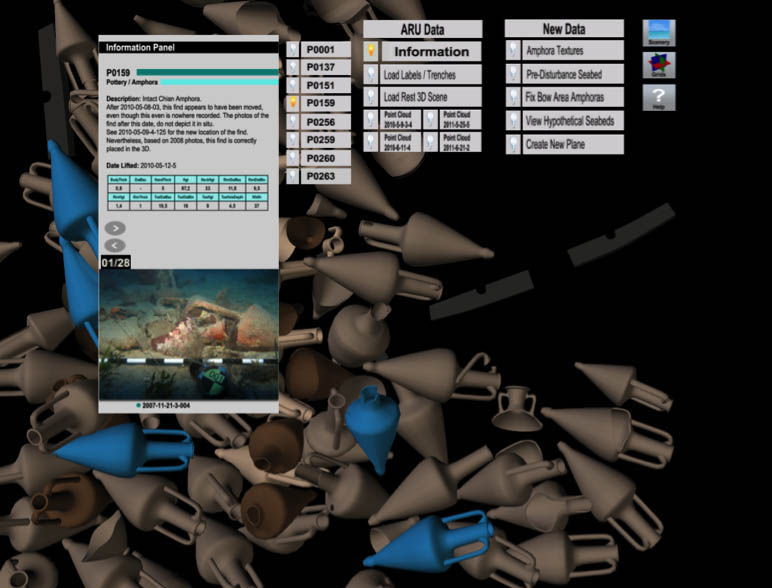 The purpose of the thesis was to develop an immersive 3D visualization application that utilizes a VR CAVE, with the intent to enable researchers to mine the wealth of information this ancient shipwreck has to offer.
Through the implementation and evaluation of the developed application, this research investigated whether such an environment can aid the interpretation and analysis process and ultimately serve as an additional scientific tool for marine archaeology.
*The Archaeological Research Unit (ARU) of the University of Cyprus, under the direction of Dr Stella Demesticha.
 The 3D data for the Mazotos shipwreck used in this thesis was the courtesy of Dr. Dimitrios Skarlatos. More information: http://www.photogrammetric-vision.com/underwater-archaeology.html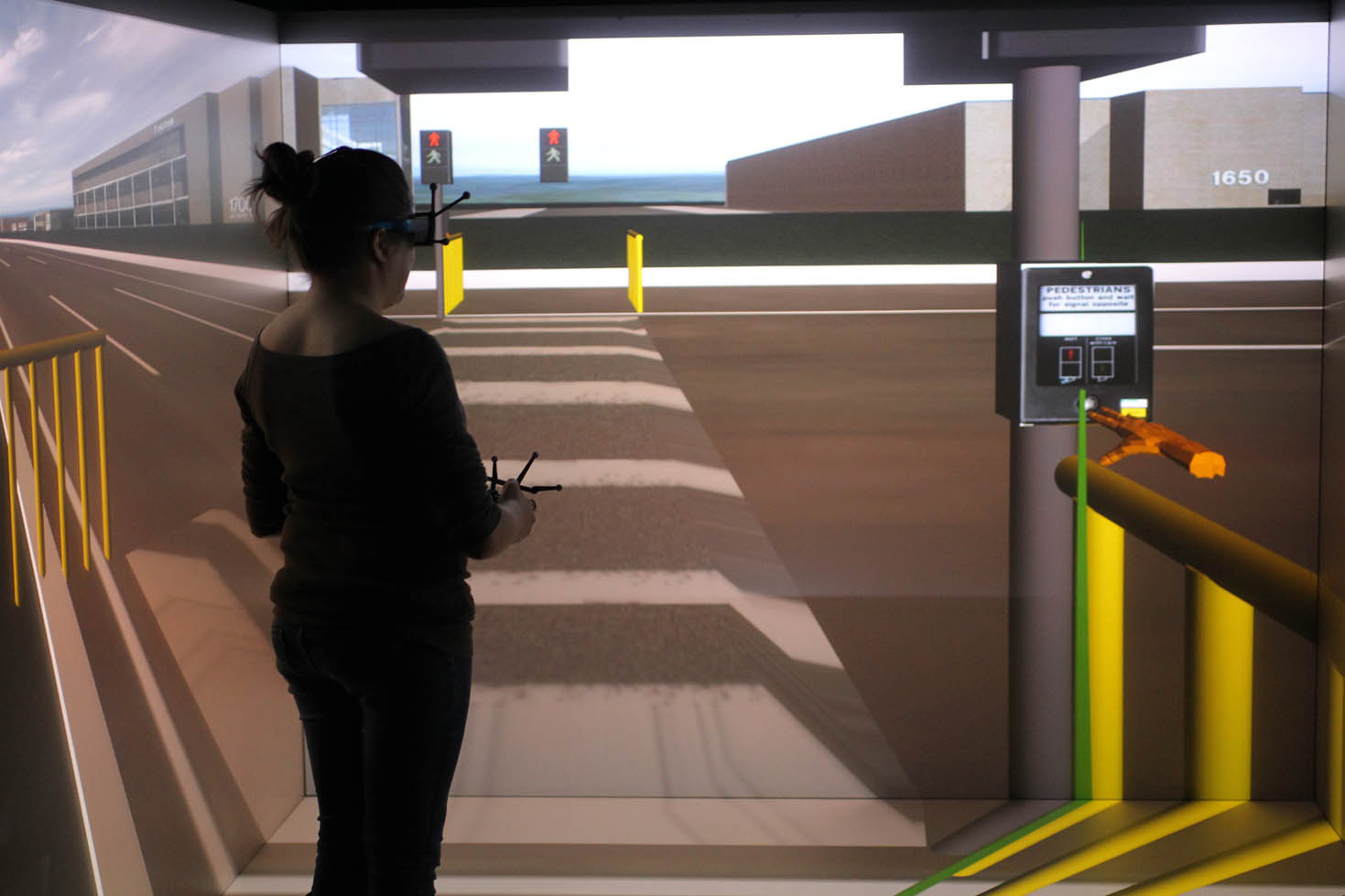 (Master Thesis by Skevi Matsentidou under the supervision of Dr Charalambos Poullis)
Autism is a complex developmental disorder characterized by severe impairment in social, communicative, cognitive and behavioral functioning.  Several studies investigated the use of technology and Virtual Reality for social skills training for people with autism with promising and encouraging results (D. Strickland, 1997; Parsons S. & Cobb S., 2011).
The goal of this research was to design and develop an immersive visualization application in a VR CAVE environment for educating children with autism.  The main goal of the project was to help children with autism learn and enhance their social skills and behaviours.  Specifically, was investigated whether a VR CAVE environment can be used in an effective way by children with autism, and whether children can benefit from that and apply the knowledge in their real life.  The training focused in real life situations which are difficult or impossible to explain to children with the known methods of treatment.  Like an unsafe situation or a situation where the child must experience it, in order to learn how to act (e.g. crossing the road).